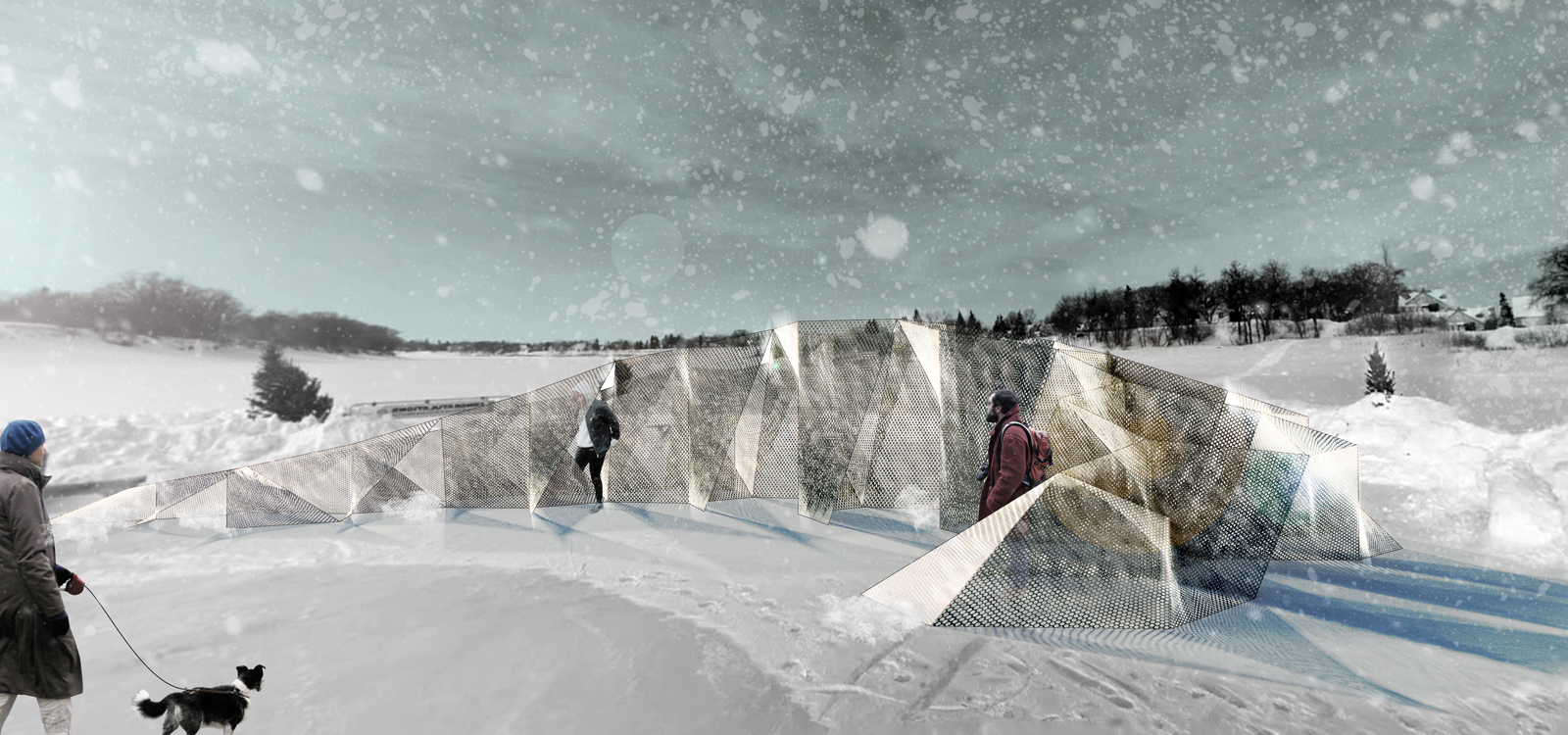 What Stays the Same is Never So...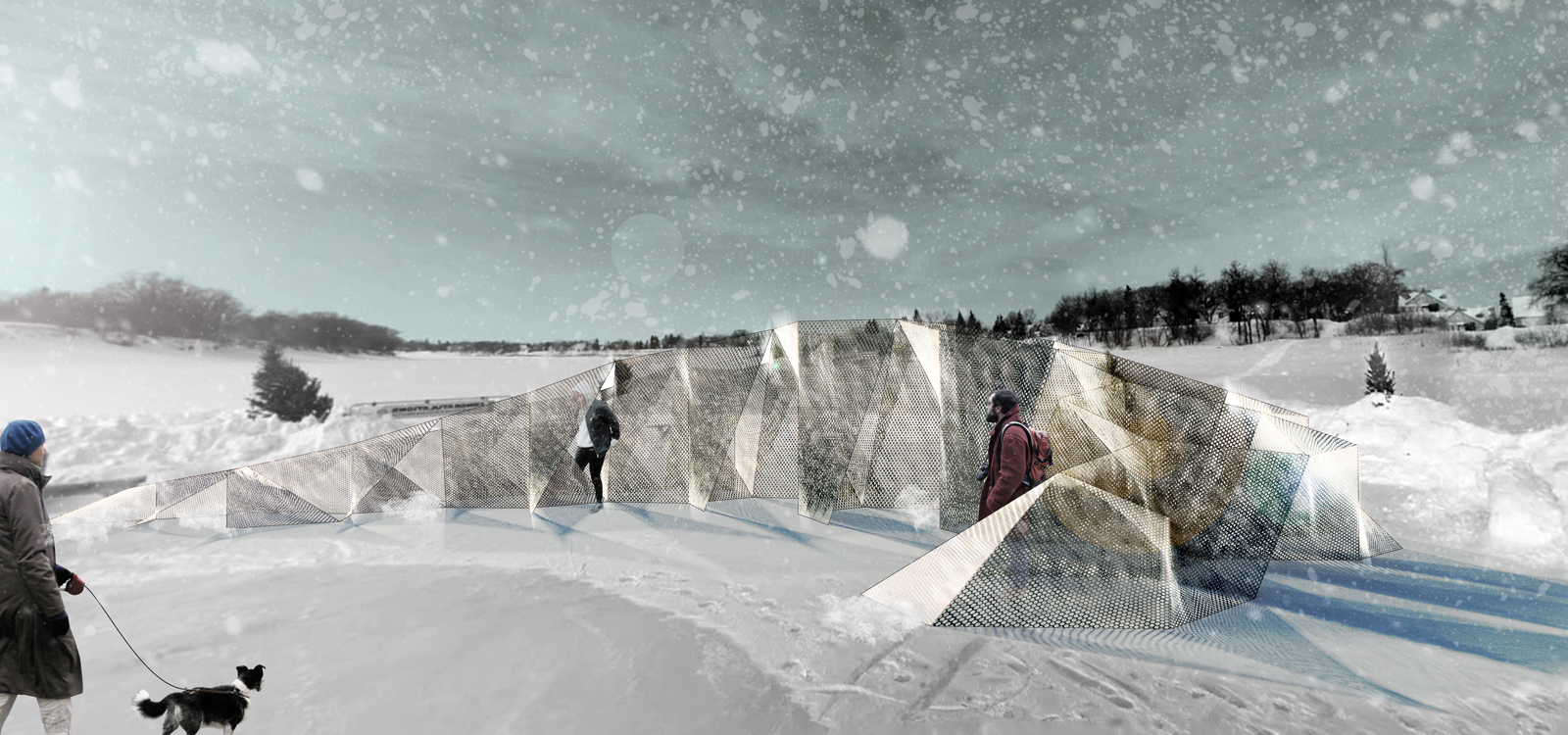 What Stays the Same is Never So...
Winnipeg, Manitoba. Competition Entry Project by Robert Hutchison ArchitectureProject Team: Robert Hutchison, Scott ClaassenCollaborating Artist: Mary Ann PetersConceptual StatementOur proposal uses the construct of a snowflake and its crystalline faceting to magnify the shifting invisible landscape……..the river flow below the surface, the microscopic action of water becoming ice, the landscape concealing and reshaping itself with snow. At the core of all snowflakes is the hexagon to which unique patterns cling, never to be repeated. They are at once redundant and inventive. They are the touchstones of winter in its constant state of flux.Central to our project is movement. Our principal material will be honeycomb aluminum, a product whose hexagonal infrastructure parallels the core of a snowflake. As people move in and around the piece their perspective of the landscape will shift with them, influenced by the transparency and reflectivity of overlapping panels. While static, the installation will simultaneously animate the site, casting patterned shadows in multiple directions as light passes over and through its form. Our materials, the elements, and the interaction of the public will inadvertently partner under our proposal, each integral to the experience of the work.One unpredictable but potentially memorable component of our project is the accumulation of snow and ice in the webbing of the honeycomb aluminum. We see this as an asset. Within its structure a secondary topography created from the happenstance of the weather will surface as time passes. The ebb and flow of natural occurrences will settle in the armature of our piece and provide a record of one winter in Winnipeg. Technical StatementThe honeycomb aluminum panels that we propose for our installation are commonly used in the construction of airplanes and aerospace components. A specific manufacturer with whom we have consulted with is Plascore, Inc., a global manufacturer of honeycomb core panels, although there are numerous other manufacturers as well. Our preliminary research indicates that the material costs for the structure are within the budget indicated in the competition brief. The panels are readily available, and can be ordered pre-cut to specific sizes and shapes. We have obtained a sample panel, and have confirmed the material's ability to curve and bend in accordance with our design proposal. The panels will be attached to a welded tubular structure similar to a bicycle frame.